---
Meet the Staff
Get to know the Visible Hope team.
We are a passionate community of world-changers who are working toward the day when everyone has access to food, clothes and sustainable living.
---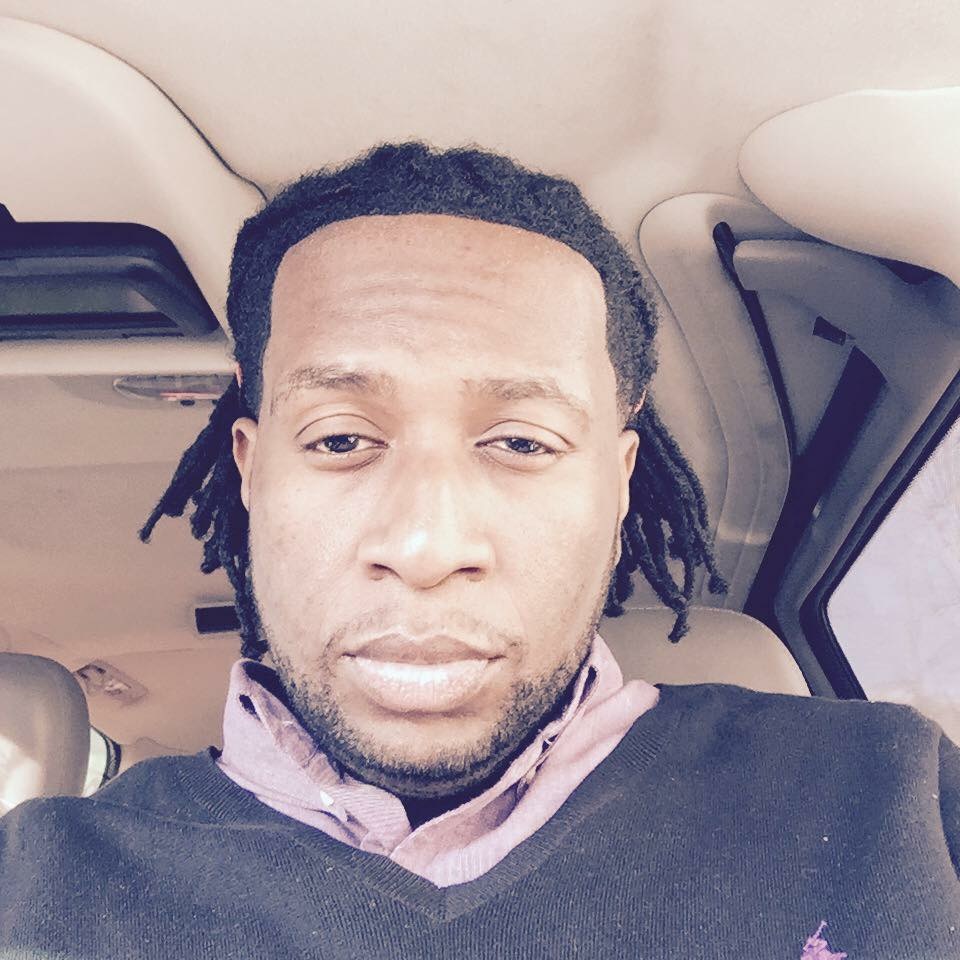 Dell Mitchell
In 2005, Dell had the opportunity to teach English in Guangzhou, China, for 5 years. While there he lived well, became fluent in Cantonese Chinese, had great experiences teaching kids and met some amazing people that developed into friendships that he will cherish for a lifetime. What Dell loved most about being overseas, was his freedom to travel in his spare time. Those places are: various cities in China, Hong Kong, Macau, Thailand, Vietnam, Japan, Philippines and Taiwan. It was those places that God allowed Dell to see his calling to the ministry in real-time. Read the full story here.
Position: Founder
---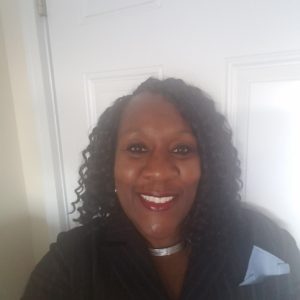 Kim Faucette
Kim Faucette is a Financial Specialist for the U.S. Army Space & Missile Defense Center on Redstone Arsenal. When she's not working she loves to travel, learn french, and volunteer with Visible Hope. I chose to serve with Visible Hope because my calling is to serve and help others. Visible Hope is an organization that helps the less fortunate in our community and serves from the heart and receives no salary for what they do.
Position: Treasurer, Volunteer and Cook
---
Nikki Bhones
My name is Nikki Bhones. I'm originally from Saginaw, Michigan but moved to Madison, AL. in 1995. I graduated from AAMU, and the U of Alabama-Tuscaloosa in 2005 with a MS in Communicative Sciences and Disorders. My passion in life has always been to serve others, so my career as a speech language pathologist fit perfectly. I began working with Visible Hope in the fall of 2016. I decided to work with Visible Hope simply because I wanted to work with an organization that stood behind its mission and purpose: to help others and improve their quality of life. Visible Hope has helped so many people in the Huntsville/Madison County areas, and its my prayer that we continue to grow and flourish so that our impact can be felt around the world!
Position: Volunteer Coordinator, and Scholarship Program Organizer and Cook.
---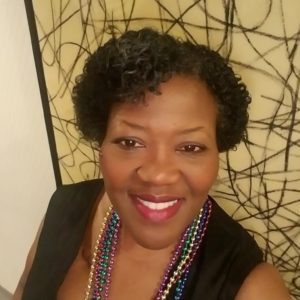 Daphne Turner
I was born and raised in Welch, WV. I am the proud mother of one daughter, Danielle. I love to cook, enjoy reading and     also like working in my flower bed. I joined Visible Hope because I have a passion for helping people and making their day a little brighter.
 Position: Meal Coordinator I, Cook
---

Karen Brown
I have been with Visible Hope for over two years. I am an advocate for the Alzheimer's Association fighting against Alzheimer's. I volunteer and I'm a member of various organizations.  Before I leave my house in the mornings, I ask God to help me bless someone today, but not just today but every day through him. I ask God to use me in the way he feels I need to be used. He showed me Visible Hope which is my blessing. God's blessing comes through all of us when we feed someone who is hungry. The love that is received from a homeless person who has food for that day is my earthly reward. To be able to give instead of receiving is the greatest gift of all. I once asked a man who was receiving his plate of food, when is it a good day for him.  With gratitude on his face, he replied, when I can eat.
Position: Secretary, Cook     
---
Chiquita Baker
My name is Chiquita Baker, Chiquita is pronounced like Chiquita's bananas, and everybody calls me Keta. I am 36 years old, and a native of Huntsville, Al. I am a cook at the University at Huntsville. I have been cooking for about 15 years. I have 3 children ages 21, 16, and 3. I have a passion for the elderly and kids. I am a people person and I love to do any and everything I can to put a smile on someone's face. I love meeting new people, because you never know a person's story. I feel that love is the greatest gift of all and that why I love serving with Visible Hope.
Position: Meal Coordinator II, Cook
---

 Silka Hampton
 I am Silka Hampton, I enjoy spending time with family and friends. I have been blessed to be a part of Visible Hope and volunteering because it helps others to know that there are people out there that cares. Showing compassion and giving kindness can really uplift a person when they're experiencing a rough time in life. It conveys a sense of "Faith" and having a positive spirit which alone can act as a tremendous source in someone's life.
Position: Meal Coordinator Asst., Volunteer Coordinator II
---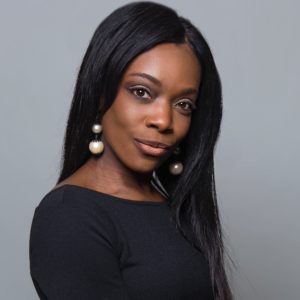 Tiffany LaMeia
Why Visible Hope: For years I have had a desire to serve at a different level in the community. I wanted to give back to individuals incapable of giving back to me, I have found through serving that these individuals give me more than money can buy. Their smiling faces, encouraging words, are gifts within themselves. Visible Hope provides many with the opportunity to show the Agape kind of love!
   Position: Liaison for Food Box Program Decatur, Alabama, Volunteer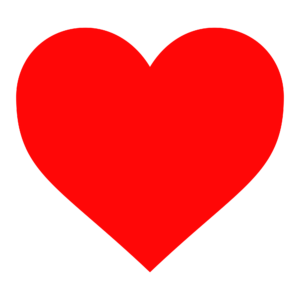 ---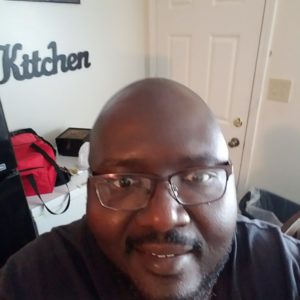 Chris Langham
I have always had a passion and love for people. My vision is for people to really understand God's love and to never let anyone fall. Being able to stand and serve God's people with Visible Hope is a wonderful experience, but a constant reminder of my own life and struggles. Who am I? I'm no better than anyone I serve. It's by God's grace.
Jude 1:21 Keep yourself in the love of God, looking for mercy of pour lord Jesus Christ unto eternal life.
 Position: Logistics/Security, Volunteer
---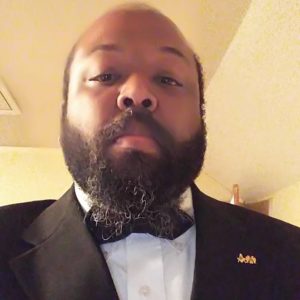 Antonio Reeves
My name is Antonio Reeves and I decided to join Visible Hope because I wanted to support my brother in his efforts with the organization. I love helping people who are less fortunate than myself and I believe that the mission of this organization aligns with my beliefs.
Position: Logistics/Security
---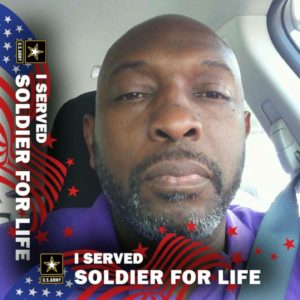 Samuel Davis
Samuel Davis was born in Weyanoke
, LA
.
 and raised in St. Francisville, LA
.
 by his Great Aunt and Great Uncle
,
Illinois Williams and 
William Ginyard.
He is the
 proud father of twins; his daughter attends the University of 
Nevada
,
 Las Vegas and his son atten
ds Pomona 
College in 
Claremont, 
California. 
Samuel
matriculated at 
West Feliciana 
Perish s
chool
s
, where he graduated in 1987
, and
joined the Marine Corp
 shortly after graduating
. After serving 
four years
 in the Marine Corp and completing 
a 
tour in Operation Desert Storm, Samuel 
left the Corp in 1991
.
After five years of separation from the military, he decided to reenlist in a different branch
,
 and joined
 the Army
.
He completed 
26 years of
 active duty
 service 
and he has 
received over twenty awards 
during
 his military career. 
While stationed at many 
duty stations
 across the United States and abroad
, he 
would always find time to volunteer
 in th
e community
. 
He would also use his compassion for people and love for sports to help build the morale of other soldiers and to help build
 a cohesive team 
amongst those serving alongside him or under his leadership. These teams were usually 
composed of both active and reser
ve 
duty 
Soldiers competing
 against 
one another in different sporting events
such as
 F
lag football, Basketball, Softball, and Volleyball.
Being a servant to the community has always been 
S
amuel's passion, and upon 
return
ing
 to Huntsville to prepare for retirement, Samuel found a way to put his energy and compassion for others to work in his own community. He joined the 
Visible Hope O
rganization 
in 2013 
to serve with
 Bro
.
 Dell Mitchell 
and
 finds it an honor
 to 
work at the side of s
uch
 great people in
 such selfless organization
. 
Position: Logistics/Security
---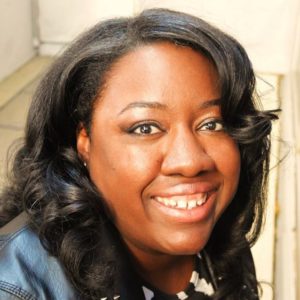 Tracie Winn
My name is Traci Winn. I'm a native of Huntsville, AL. I'm an assistant Instructor for Volunteers of America. I enjoy using my gifts to inspire others, reading, and traveling. My joy comes from serving in my community through various organizations. I decided to serve with Visible Hope because, I have a heart for the homeless and those in need. I really enjoy the fellowship with the other volunteers. Everyone that is a part of Visible Hope is real about what they are doing and want to make sure we share the love of Christ with others.
Position: Volunteer
---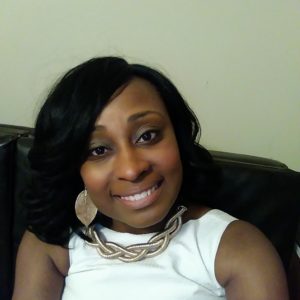 Anita Andrews
My name is Anita Andrews. I am a native of Huntsville, Alabama; born and raised. I have been in the medical field for over 15 years. I love serving and helping people that are less fortunate!  I chose to be a part of Visible Hope in order to be a part of an organization that's making a difference in the community!!! I want to be a benefit to others, so let me be in the background wherever I can.
Position: Volunteer
---