PARTNER WITH US
---
The organizations that we choose to partner with have demonstrated a community-centered approach. We are deeply grateful for those who have surprised us with their generosity. A big thanks to the following companies, organizations and people who have helped make Visible Hope's work possible:
Do you remember your first day of school?
The excitement you felt showing off your new backpack? Well, that's not what it's like for many of the kids we serve in the Tennessee Valley. Some face embarrassment and ridicule just because their families cannot afford backpacks & school supplies. Instead, they must put food on the table and pay this month's rent. Even as basic as school supplies are there are many that just can't afford it. With the help of Suzzane Sullivan, WAAY-31 News team and the community they were able to deliver self esteem, self confidence, and a successful start to school for over 90 children this school year. We believe the way that this partnership came about was through God. Because after a prayer to receive backpacks we received a call from Suzanne Sullivan about 1 1/2 week later about the good news how they wanted to help us with receiving backpack donations for the children. Prayer was answered. They have decided to extend the partnership for however long we offer the backpacks-4-kids program. They are also looking to get involved with other programs that focus on feeding the hungry in our city. Thank you to the support of our partner and others who stepped up to make a difference in the lives of children who just want the opportunity to learn. We offer our thanks and appreciation to everyone who played a role in this effort.
There's a bigger picture…
With 1 in 5 students is living in poverty, reports says that if children don't have clothes or supplies they will often stay home from school. Our goal is to break down these barriers to education success. Giving clothes and supplies gets them into the classroom where they acquire the knowledge and tools they will need to achieve and advance in life.
---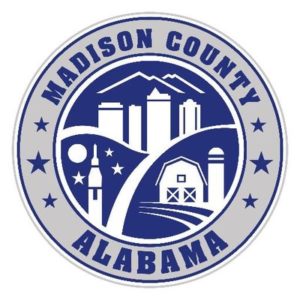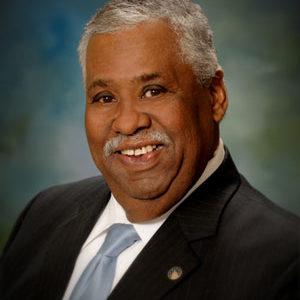 Words can't explain the LOVE that the Madison County Commissioner's Office with Bob Harrison serving as District 6 County Commissioner in the community. Bob Harrison spent his life seeking shelter for the homeless community, providing clothes for the unclothed and food for the hungry.  Bob Harrison, took Visible Hope under his wing and showed Visible Hope more love than I can explain. Also a huge thank you to Jo Miley that assisted us in our efforts when Bob Harrison was serving as well. Sadly, Bob Harrison is no longer with us here on earth but he will always be in our hearts and forever be remembered for what he did for Visible Hope. I remember talking to him one day and telling him our needs for the community and he said "say no more, you're in good hands". With his assistance we were able to go from feeding over 200 hungry people in Huntsville, Alabama to over 500+ people including small children. We love you and miss you Mr. Bob Harrison….
---

The AAMU Extension Program has donated food, clothing, tents, and other resources to Visible Hope that we needed to serve the homeless community in need. Special thank you to Dr. Dorothy Brandon & Robert Spencer for their continuing support on working behind the scenes to bring us much needed resources that our homeless friends desperately need. In June 2018, Dr. Dorothy Brandon connected Visible Hope with a resource that had over 20K meal boxes that was donated to us to feed hungry people in Huntsville, Alabama. We look forward to the future with the Alabama A&M Extension Program providing other resources that will continue the growth of Visible Hope.
---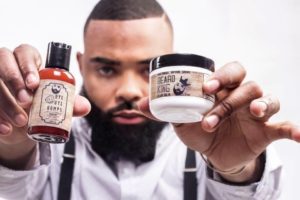 Blake the Barber @ The Experience Barbershop has shown too much love for every project Visible Hope has hosted surrounding the homeless and the youth in the community by offering free haircuts. He says it's all about giving back and being thankful. The experience Barbershop is all about creating the best experience for customers. Walk-ins and appointments are welcomed. Give him a call today… (256) 527-3845 Address: 2500 Brahan Ave. Huntsville, Alabama 35805 Let him know you saw this posting on Visiblehope.org and you'll get 1/2 off. 
---

God is using Restoration Foursquare Church to bless people here and around the globe. It was a true blessing fro God and Pastor Huey Hudson for allowing Visible Hope to use the Church's Kitchen facility to prepare the 2017 Thanksgiving Dinner for the homeless community that fed over 300 people that day. If it wasn't for your kindness we would haven been unable to feed the hungry. They also had members from the Love out Loud ministry to come out and assist during the feeding. Awesome group of volunteers.
---
Wendy's Restaurant, believes in giving back to their community. Beginning in 2017, we met store manager, Julie Leverett, from the South Huntsville store. She had heard about the positive things we were doing and she said Wendy's would like to be a part of that impact. There was an upcoming back-to-school backpack and school supply event we were holding at CiCi's Pizza for children that were less fortunate that lived in group homes and foster homes throughout Huntsville, Alabama. She immediately said Wendy's Restaurant wants in… They donated Free frosty coupons and over 50 free value meal coupons for all of our kids. It just didn't stop there. They also sponsored a meals 4 hope event by providing Chili and paper supplies for the event on several cold winter days for the homeless and hungry that we feed twice a month. Thank you Wendy's Restaurant for your continuing support for such a great cause. 🙂
---

House of Covenant Ministries: It was once said it takes a village to raise a child… The House of Covenant Ministries from Grant, Alabama will help children finish the race they started. God fearing, Jesus chasing, Spirit filled radical teens dedicated to spreading the Gospel of Christ through worship, testimony and preaching the Word. We joined forces to attack the hunger problem in Huntsville, Alabama on July 8, 2018 during our Meals 4 Hope Program where we serve the homeless and hungry community in our city. Every month we feed over 500+ people and this was a great opportunity for two great organizations to come together and serve side by side. We look forward to the future with other events that surrounds people and the Love of God. Phyllis & Floyd Kimbrell you guys rock!!!
---
Vital Smiles: Vital Smiles was founded in 2003 with the overall goal of making quality dental care available and affordable for more families than ever before.They believe it's vital that every patient we serve has access to proper dental healthcare, so we accept Medicaid, ALL Kids, most insurance, including Blue Cross, Delta Dental, Southland, CIGNA and Aetna, and several other payment options. We were fortunate to have Vital Smiles of Alabama to donate toothbrush and tooth paste kits for our Back-to-school backpack and school supplies event, 2017. Since partnering with them we're looking at doing other projects with them in the future 🙂
---
---
SHOW YOU CARE
Take a look at the many different programs we have available and see if there is one or two you are passionate about. Estimate how much time you are willing to spend, and send us a message so you can get involved. Our email address is: visiblehope.org@icloud.com